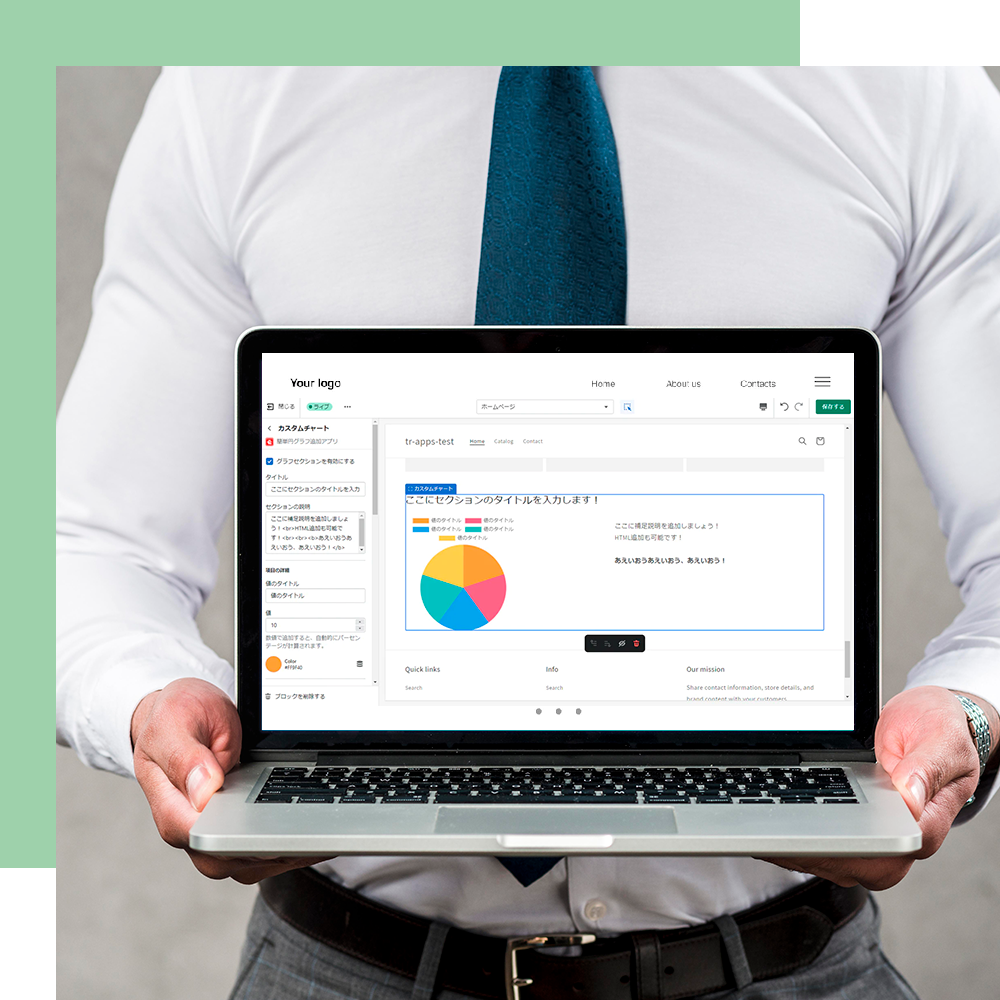 Smart Shopify Solutions From Experts
With more than 10 years of experience in ecommerce solution development, our mission is to make gift shopping easier and smarter on Shopify.
Request a quote

Smart
We offer easy to install and set-up app solutions. Save time. Increase productivity.
User-friendly
Simple, easy to use products that make merchant's to improve their services.
High quality
All apps are thoroughly tested before release to ensure customer satisfaction.
Quick Support
Our amazing support team is always ready to assist you any time to ensure a great experience
Featured app
Easy Pie Chart App
Higher Appeal with No Codes! Easily create pie charts by simply entering actual values.
7-day free trial!
Single Plan
$3.99/month
Unlimited charts on multiple pages
Unlimited data color options
5 data parameters
Chart support text HTML customizable
Fully responsive
Online Store 2.0 themes compatible
Our services
Still not on Shopify?

Start from zero or migrate from another platform. Let us help you start on your new success journey

Already on Shopify?

✓ Custom Shopify App development
Have an app idea but there's no app that fulfills your wishes? Let us build it for you.

✓ Site customizationWant to make a small tweak on your site's content? One of our expert developers can help you with small customizations.